A documentary produced by Adom TV, aimed at educating girls about menstrual hygiene, has been widely praised throughout the country.
The latest advocate of this initiative is Mildred Ama Kwakye Agyemang, the municipal director of education for Asante Akyem North.
In response to a concerning trend of girls dropping out of school due to their menstrual periods, free sanitary pads are being provided to adolescent girls in basic schools in the deprived Asante Akyem North municipality.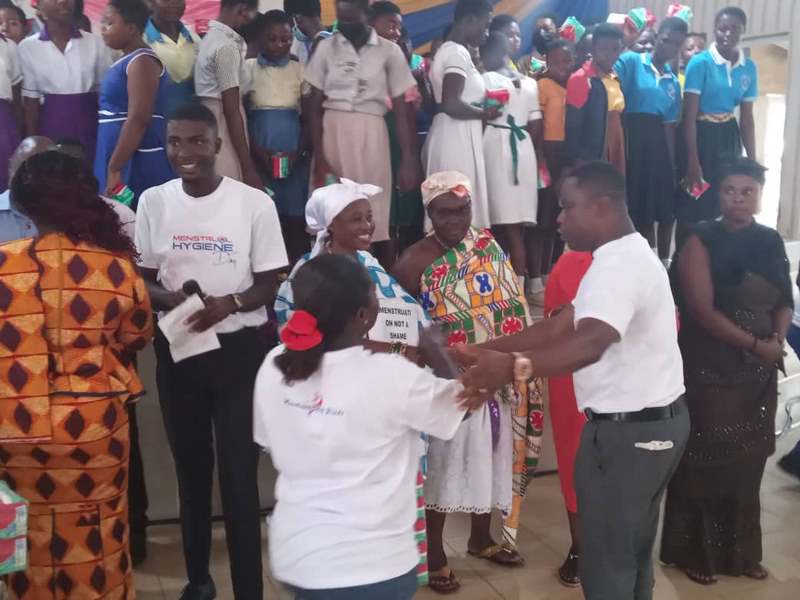 The distribution of these pads is intended to enable the girls to remain in the classrooms without interruption.
Mrs Agyemang said many girls who have reached adolescence are forced to miss several weeks of school due to inadequate menstrual management.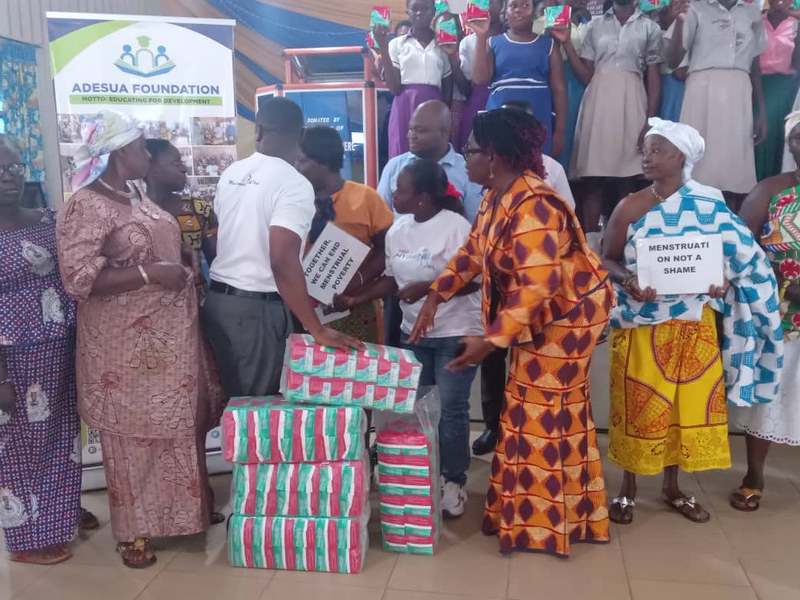 Speaking to Adom News' Isaac Amoako, she commended Adom TV for their documentary on sanitary pads and menstrual hygiene, which is making a positive impact across the country.
During a recent event, Nana Frimpong Manso Adakabra, the Adesuahene of the Asante Akyem Agogo traditional area, generously donated over 3,000 sanitary pads to 15 schools at Agogo.
In an interview, Nana Frimpong Manso Adakabra, also expressed his support for the removal of taxes on sanitary pads, emphasising the importance of ensuring menstrual hygiene for all girls and women.