Get Ghana Latest News in your inbox each morning.
Asantewaa, a renowned social media sensation, celebrated her 29th birthday by sharing sizzling photos, but instead of receiving well wishes, her followers were left with lingering questions.
Over the years, Asantewaa has led a lifestyle that has raised eyebrows, particularly for a married woman.
As a nurse and actress, she has found herself embroiled in numerous controversies. Some of her questionable videos, often featuring her manager, fueled suspicions of an illicit affair between them.
READ ALSO: New video of Asantewaa and her manager getting 'intimate' raises eyebrows
Under the guise of "content creation," Asantewaa frequently records provocative videos with her manager, further fueling speculations about having an affair with him and raising eyebrows in the process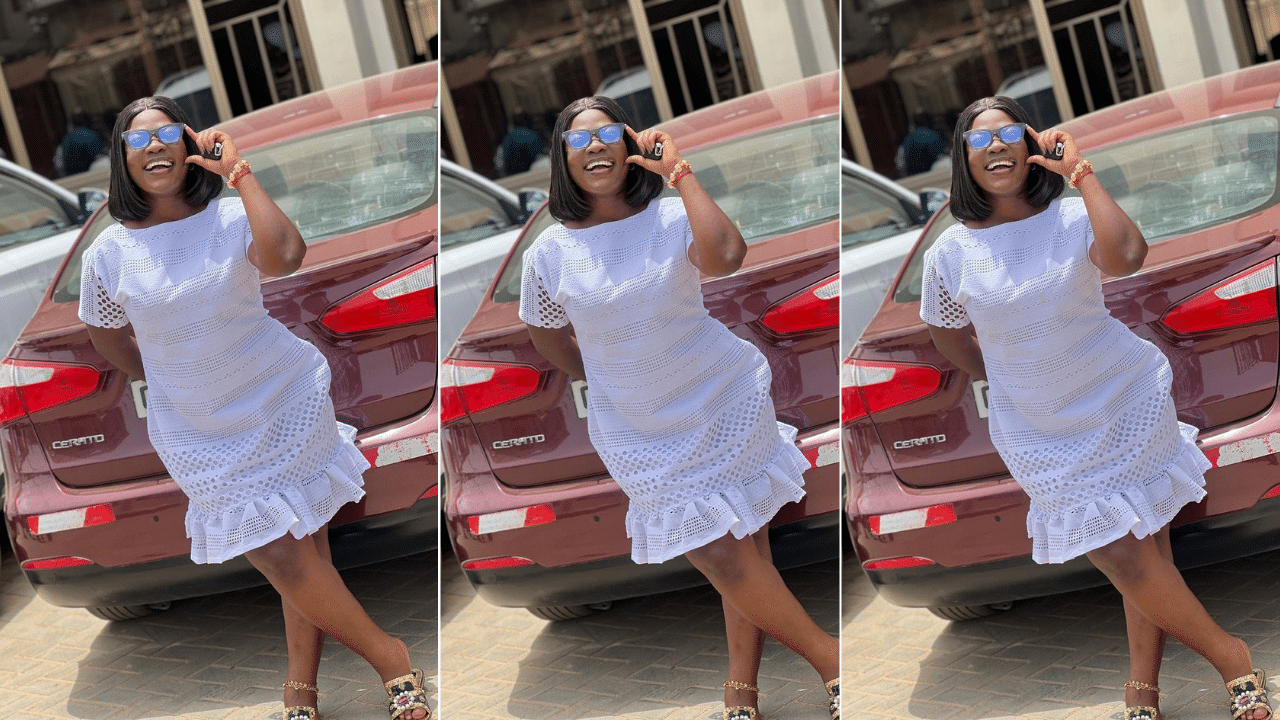 However, the latest wave of curiosity arose when keen observers noticed Asantewaa wasn't rocking her wedding ring in some of her recent Instagram photos.
In these captivating images, she adorned a stunning gold-coloured dress, yet her ring finger remained bare.
The absence of her wedding ring has ignited speculations, leading people to wonder if trouble is looming in paradise for Asantewaa.
Take a look at the pictures below to know more…
READ ALSO: New video of Asantewaa and her manager causes stir
READ ALSO: Asantewaa's manager confesses to 'falling in love' with the TikTok star