Kumasi's Asokore Mampong District Court witnessed a poignant scene as a busload of relatives arrived seeking justice for the tragic death of a 26-year-old mother.
The victim, affectionately known as Maa Adwoa, was allegedly shot multiple times and killed by her lover, a police inspector.
Adorned in red and black attire, some of which prominently displayed the slogan 'Justice for Maa Adwoa,' the grieving family members solemnly gathered in the court premises.
Their presence symbolized their unwavering determination to obtain justice for their departed loved one.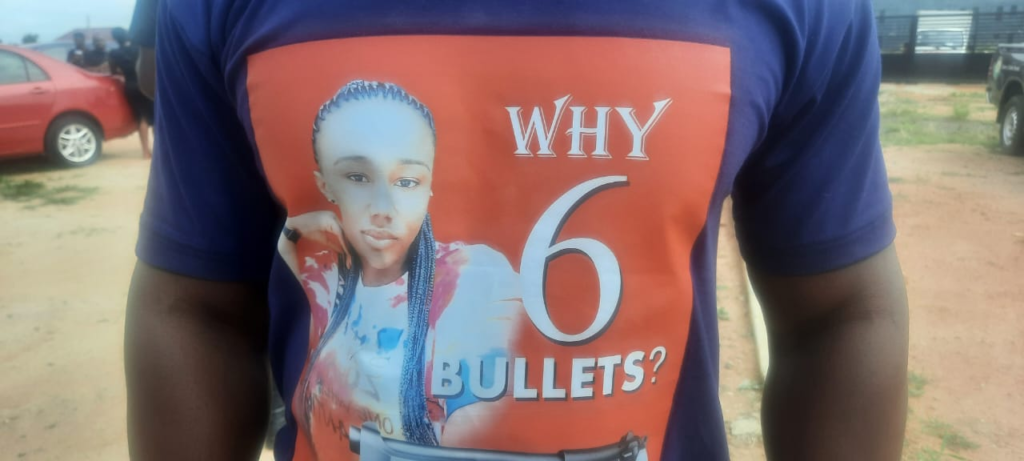 This court appearance marked Inspector Ahmed Twumasi's second time before the judge since his remand into police custody a month ago.
The inspector stands accused of using his service rifle to shoot the victim multiple times in the chest and abdomen.
The incident, shrouded in tragedy, has left a profound impact on the community.
During a previous hearing in April, the prosecution revealed that the accused had allegedly demanded a refund of Ghs5,000, which he claimed to have paid the deceased as a resolution to an issue between them.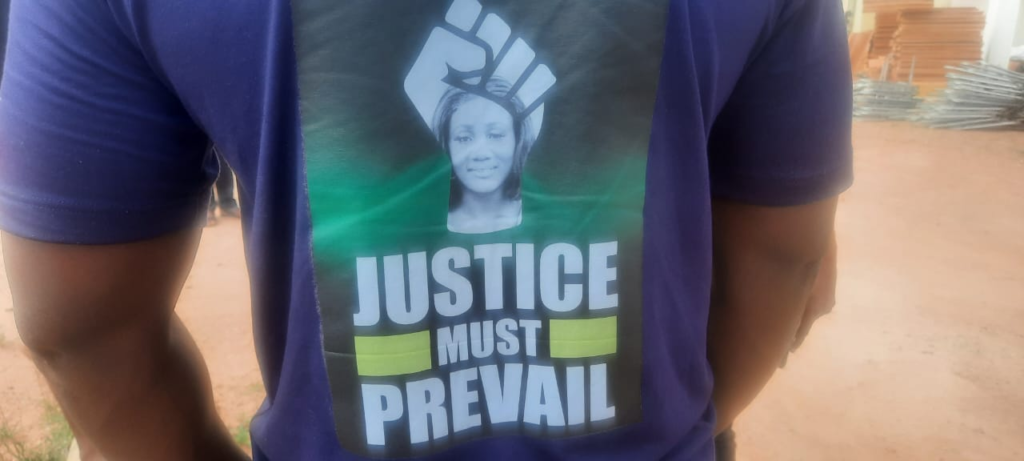 The confrontation occurred in the presence of a female friend.
Inspector Twumasi maintains that he did not have any intention of killing his lover. He asserts that only God knows what truly transpired on the day of the unfortunate incident.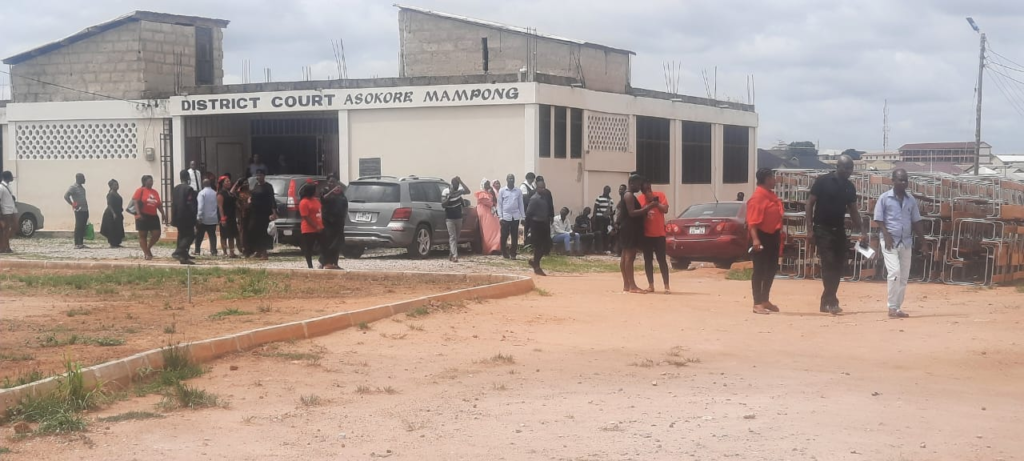 As the court proceedings continue, the family of Maa Adwoa remains resolute in their pursuit of justice.
Their presence serves as a poignant reminder of the profound loss they have suffered and their unwavering commitment to seeking accountability for their departed loved one.