Executive Chairman of Ghana Link Network Services Ltd (Ghana Link), Nick Danso Adjei, has donated an amount of GHC 500,000 to support the construction of a Dialysis Centre to cater for kidney patients in the Ahafo and Bono Regions.
Over the years, the people in the Ahafo and Bono Regions travel long hours to assess specialists' attention in the management of kidney problems because of the absence of a dialysis centre.
Mr Adjei, who chaired the function, recalled how his mother and his IT officer, died of kidney challenges and assured the organisers of his full support at a fundraising dinner in Sunyani.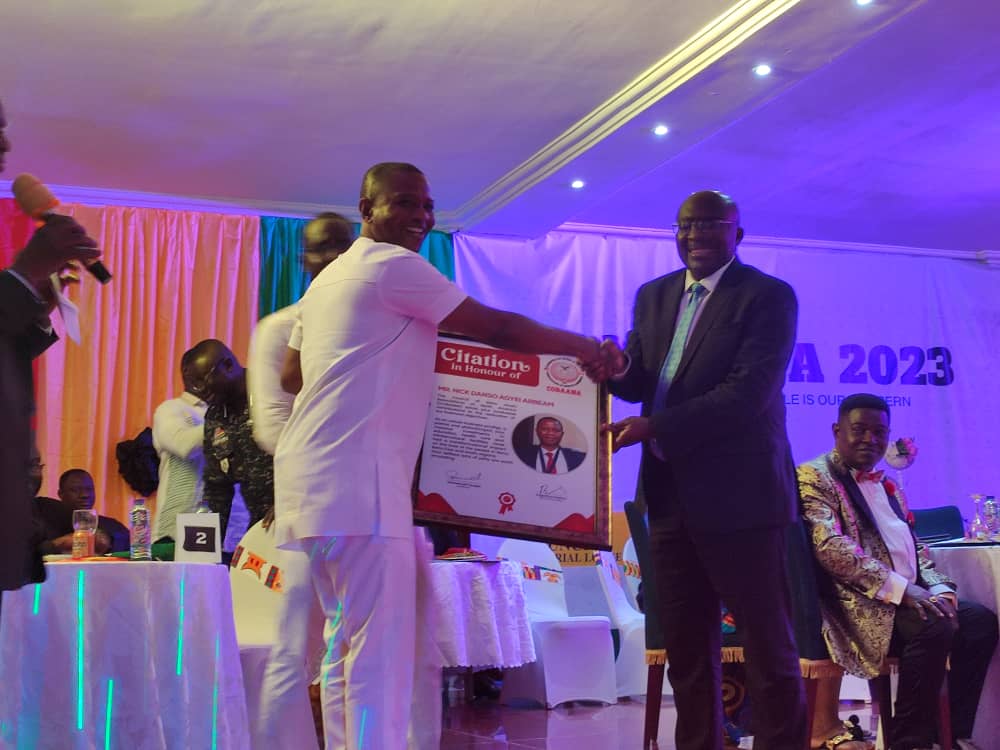 The fundraiser dinner, which was organised by Council of Bono and Ahafo Association of North America (COBAANA), was borne out of it's desire to provide a quality health facility to cater for kidney patients.
COBAANA commended the efforts of the government to ensure the socio-economic development of the people back home in the region. Currently, they have ongoing projects at Ayakoma and Sunyani Regional Hospitals.
Vice President of Ghana, Dr Mahammud Bawumia, who was the guest speaker at the programme, praised COBAANA for the initiative and donated GHC50,000 towards the project.
He indicated that the NPP government is concerned about the healthcare of the citizens and continues to invest in that effect, hence, the Agenda 111, drone services and E-pharmacy.
The President of the Bono Regional House of Chiefs, the paramount chief of the Dormaa traditional area, Oseadeyo Agyeman Badu II, appealed to the government to review the
oil and mining deals to the benefit of the nation.
He pledged a total of Ghc420,000 on behalf of himself, the Dormaa TC and the Bono Regional House of Chiefs.
Other dignitaries who graced the occasion were the regional ministers of Ahafo, Bono and Bono East, the Omanhene of Nkoranza, Nana Kwame Baffoe, and the Sunyanihemma, among others who also contributed towards the estimated USD450,000 project.
ALSO READ:
Adom FM/TV donates over GHC 90, 000 to kidney patient
Eastern Regional Hospital alarmed over increasing kidney and cancer cases
Why most causes of kidney disease in Ghana are unknown