Get Ghana Latest News in your inbox each morning.
Co-founder of AMG and the CEO of 2Hype Gang Sam Safo aka Showboy has denied media reports that he has been deported after his release from prison.
The entertainer was reportedly returned to Ghana a few days ago after spending six years in prison for stabbing Junior US, a fellow Ghanaian living in the United States.
Showboy has not yet been in front of the public despite social media users reporting on his expulsion and arrival in Ghana.
Showboy said that while he has been released from prison, he is not yet in Ghana as had been reported in a chat with Snapchat writer Sel the Bomb.
Also Read: Showboy released from prison; Deported to Ghana
The 2HypeGang boss stated that he was still in the United States and that he would travel to Ghana at his own convenience, pleading with everyone to disregard the rumours spreading.
Regarding his deportation, he admitted that he had not been removed, adding that he had received a 15-year sentence with a six-year parole option.
Now that his sentence has expired and he has been granted parole, he must stay out of trouble for the next nine years, but he is aware that this will not be possible for him in the United States.
Also Read: Shatta Wale has been sleeping with Hajia4Reall since 2017 – Showboy
See the screenshot of his chat with Sel the Bomb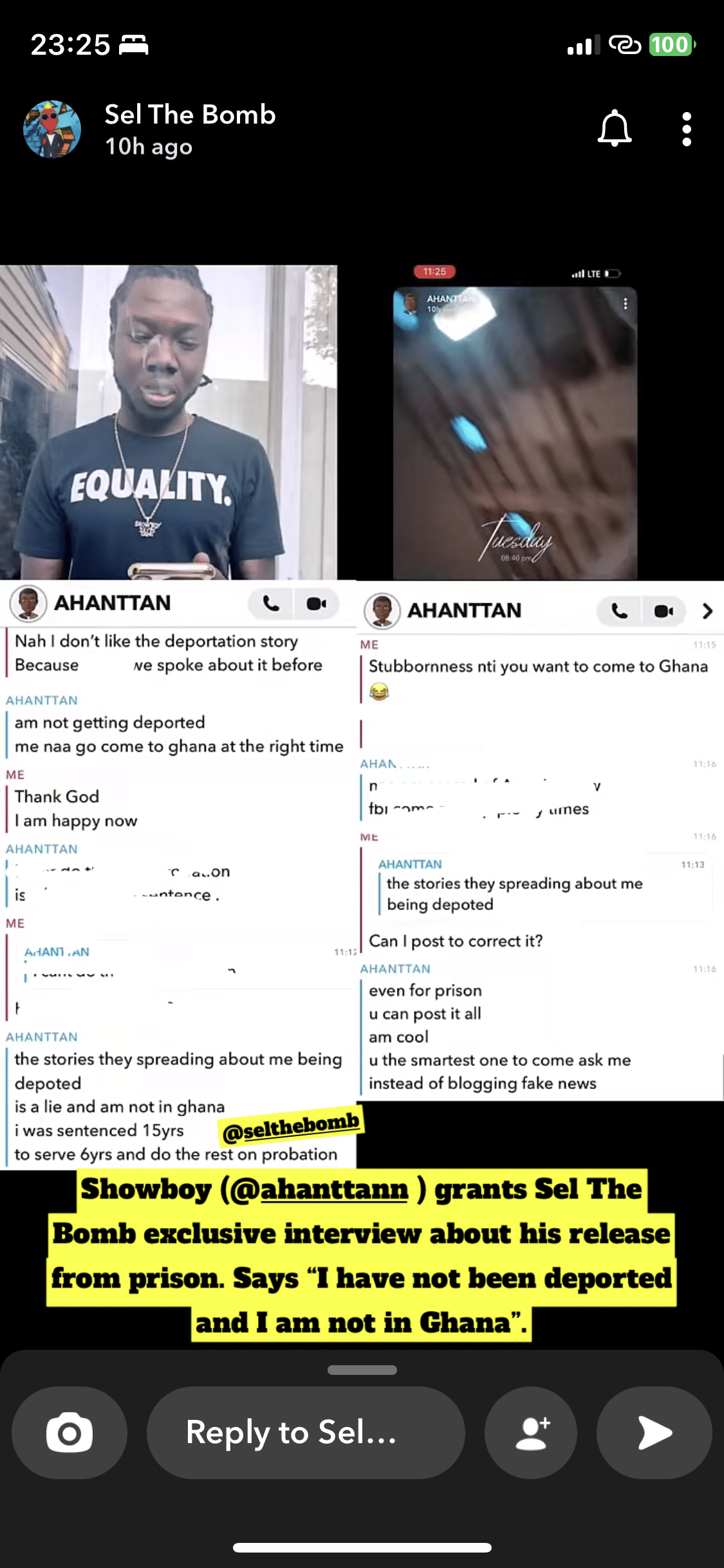 Read More: Showboy shares exclusive fight video with Junior US, blames Criss Waddle