Kumawood actor, Emmanuel Afriyie, popularly known as Adanko, has recounted how he narrowly escaped lynching over an alleged phone theft.
The incident, according to him, occurred at Maakro near Suame, a suburb of Kumasi in the Ashanti Region.
Adanko narrated he was returning from a movie shoot during the early stages of his career.
But for a few movies he had featured in, the actor said he would have been beaten to death for no crime committed without telling his story.
To make matters worse, Adanko disclosed the said movie set was one he didn't even receive a penny from for his works and will forever remain one of the saddest days in his life.
"I was returning home and when I got to Maakro, a man I don't know from anywhere just attacked and strangled me. I asked what the problem was and he accused me of stealing his phone from the car I alighted from.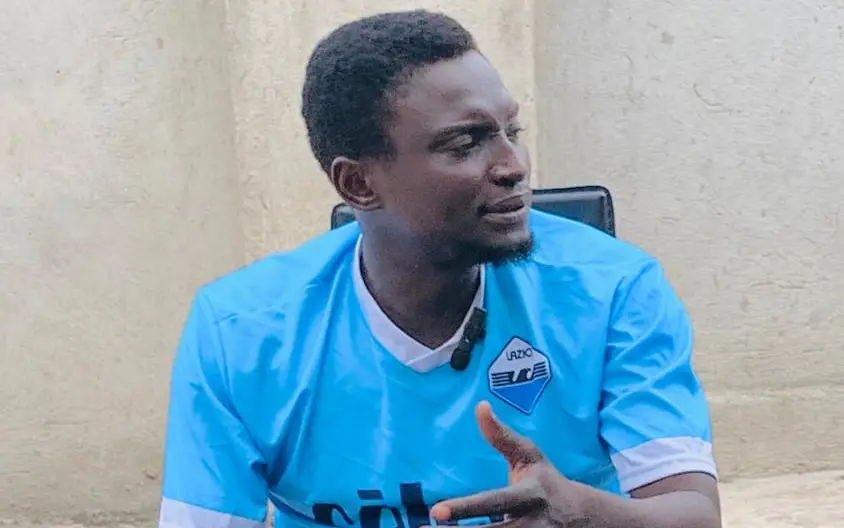 "Before I could say anything, a lot of the Magazine boys rushed towards me and a security man also raised a stick at me but I blocked it with my hand and they wouldn't have spared me but for one of the persons who recognised me," he narrated on Ambassador TV Cooking with the Stars.
One of the witnesses he said suggested that they search him first and when they did, no phone was found on him.
"They had to start calling the number which went through but nobody answered and after several calls, the phone was found in the car he boarded," he said.
As someone who came close to death through instant justice, the actor cautioned Ghanaians against taking the law into their own hands.
To him, it is better for people to exercise patience in every situation before taking any action.
ALSO READ: