"I will not even want to look at the manifesto because if it is about ticking the boxes, ie, on the provisions on the manifesto, we have achieved," he told Supersport.
"But I think we have done more beyond the manifesto. Some of the things that we have been able to deliver to our football people has been special and amazing."
Okraku was elected as the head of Ghana's FA in 2019 after beating off competition from five other candidates.
However, his first term of office is set to come to an end in October and he is bidding to be re-elected into office.
Speaking about his re-election bid, the GFA boss said he doesn't even know whether an election is coming up later this year.
"I don't know whether elections is coming up this year. And I've not started to think about elections yet," he told Supersport.
"I react to the mood of the people. What I will do is to react exactly to the way the people want.
"I remember [about] four years ago I was asked same question: 'Will Kurt Okraku contest for the elections?' and my answer has always been When the time comes, football will speak."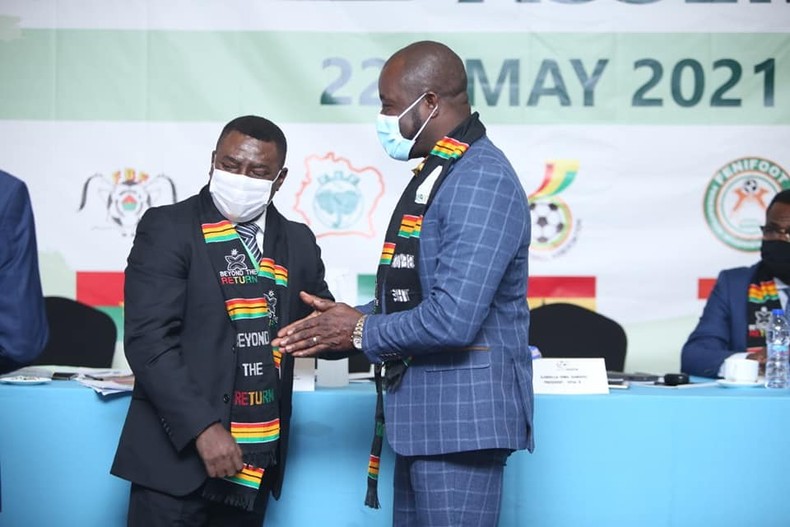 The last GFA Presidential election failed to produce a winner in the first round, after no candidate managed the required 50% plus one votes.
This forced the voting exercise into a run-off, which was contested by Okraku, George Afriyie and Nana Yaw Amponsah after Fred Pappoe pulled out.
In all, six candidates contested the last GFA Presidential elections, which took place at the auditorium of the College of Physicians and Surgeons.
They were George Afriyie, Amanda Clinton, Frederick Pappoe, George Ankoma Mensah, Nana Yaw Amponsah and the eventual winner Okraku.