In commemoration of the 2023 Menstrual Hygiene Day, the dedicated and passionate members of Obaasima Team, consisting of eight students from Kwame Nkrumah University of Science and Technology (KNUST), embarked on a series of activities aimed at promoting menstrual hygiene and empowering women and girls across various communities.
Their efforts included the distribution of reusable pads, educational sessions on menstrual hygiene, and community sensitization campaigns.
To kick-start the day's events, Obaasima Team presented 300 packs of sanitary pads to 157 students and women residing in Poasi, New Takoradi, Effiakuma No.9 in the Sekondi-Takoradi Metropolis, as well as Abekoase/Tebe M/A Basic School in the Prestea Huni Valley Municipality of the Western Region.
The team's commitment to providing hands-on training on pad making and educating individuals about good menstrual hygiene practices was evident in their generous contributions.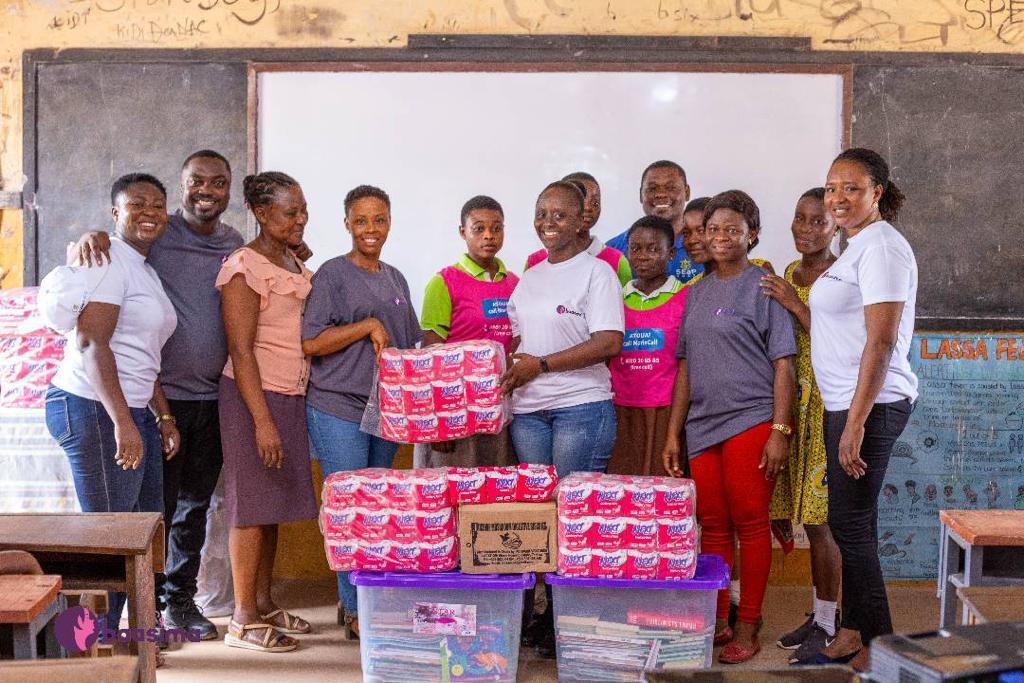 Emmanuel Methodist Basic School and Nana Baidoo Bonsoe JHS, located in the New Takoradi community, welcomed Obaasima Team's visit as they engaged with 100 students, 87% of whom were female.
The students received valuable education on menstrual hygiene, proper usage and disposal of sanitary pads, and methods to track their menstruation.
In a bid to enhance their educational experience, the team also presented 200 packs of sanitary pads, 150 textbooks, and other educational materials, sponsored by the Olinga Foundation for Human Development, a non-profit organization.
Collaborating with Marie Stopes and Brite Life Clinic, Obaasima Team embarked on a community sensitization visit to Effiakuma No.9, where they interacted with trade apprentices.
The team emphasized the importance of menstrual hygiene and encouraged the apprentices to seek early medical assistance if they encountered any health abnormalities.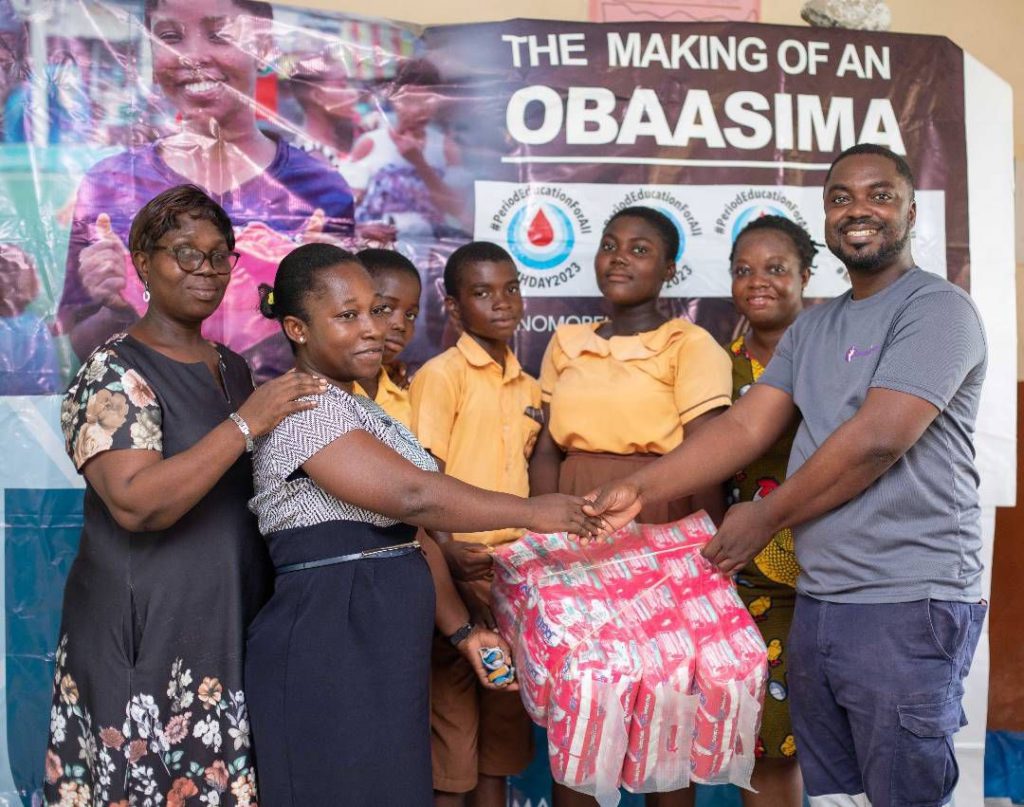 This initiative aimed to raise awareness among a wider audience, transcending the boundaries of schools and directly impacting the community at large.
Further showcasing their dedication, Obaasima Team extended their support to the West-Ridge Assemblies of God Church Youth.
Thirty packs of sanitary pads were donated to 15 young ladies, accompanied by an informative session on menstrual hygiene and guidance on tracking their periods.
By reaching out to the youth, the team aimed to break the barriers surrounding menstruation and empower young girls to manage their menstrual health effectively.
Concluding their remarkable efforts, Obaasima Team visited Abekoase/Tebe M/A Basic School, where they generously donated 75 packs of sanitary pads to 30 female students.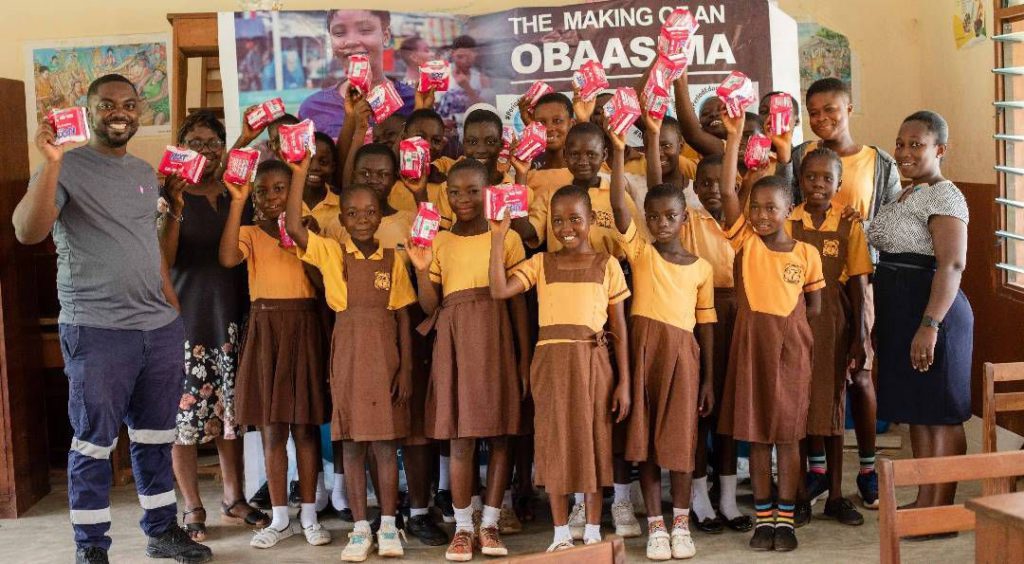 This significant gesture was in response to a plea from the teachers, who expressed concerns about absenteeism among girls during their menstruation. By addressing this issue, the team aimed to ensure that girls could continue their education without interruption.
In a heartfelt gesture, the team also presented three packs of sanitary pads to the Abstinence Club of Wassa Mampong D/A Basic School, which would be distributed among 49 girls.
This act of kindness was in honor of a request made by Gifty Kuepuo, a mentee from Holy Child College of Education, who was currently undertaking her teaching practice at the school.
Team Obaasima remains steadfast in its mission to eradicate the stigma associated with menstruation and alleviate menstrual poverty.
Their tireless efforts and commitment to empowering women and girls have made a significant impact on the communities they have reached.
By fostering awareness and providing necessary resources, Obaasima Team is making a tangible difference in the lives of many, ultimately contributing to a healthier and more inclusive society.